Writing an insurance adjuster resume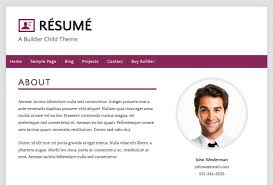 After you have your Adjuster License, you need to start contacting Adjusting firms (Go to our Site map and Click on Adjuster Firms for a list) There are 4 primary areas to focus on in your insurance adjuster claims resume. These address the particular needs of adjusting firms.
#1 Interpersonal Skills:
Adjusters need excellent people skills. You are going to interact with claimants under stressful circumstances so you need to demonstrate that you have an ability to deal with a wide variety of people in various stages of distress, anxiety, and agitation. Highlight any customer service type experiences you have.
#2 Construction Experience:
Adjusting firms don't want to devote a lot of time to train new adjusters in basic construction knowledge and terminology. Highlighting experience in this field will be a huge plus, such as experience in building, roofing, contracting or even building a deck.
#3 Computer Skills:
Estimates are worked up and submitted electronically, using Xactimate or Symbility. Most adjusting firms require certification in one of these software systems. If you are completely computer illiterate, consider taking a basic computing course before you seriously pursue a career in claims.
#4 Personal Accountability:
Claims adjusters need good time management skills. Think about various experiences in your professional history where multitasking and were required. You want to project the most capable, make-it-happen image possible. IA Firms don't want to baby-sit new adjusters, so showing them you can deal with adverse conditions and can be counted on to see the claims through, will leave a positive impression.
It goes without saying, but be HONEST. While everyone strives to put their best face forward when applying for a job, outright fabrications rarely work long term. Discuss your skills and experience in positive, action-oriented, strong terms, but don't make stuff up.
---
Ready for a career change? Click REGISTER to get started!