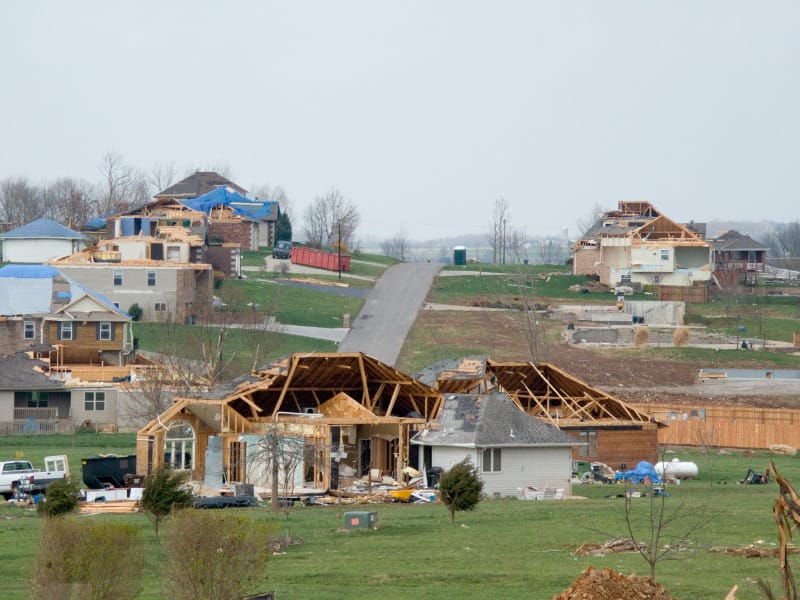 CAT Adjuster:
[To clarify, CAT adjuster is short for catastrophe adjuster. CAT firms are also known as Adjusting firms or IA firms.] …
In the beginning, your apprehensions are going to be off the chart – totally expected! No amount of training can prepare you for everything you will encounter on your first deployment. However, your feelings of trepidation will naturally be minimized once you have completed the following two requisite steps;
1) Take an Xactimate course. This is the estimating software program most insurance companies use. You will be expected to be proficient in all aspects of the program. Xactimate will give you a free 30 day trial version when you take one of their certification courses. Once you have completed the course, use your remaining time on the trial period to practice as much as possible. Mastering Xactimate, and being at ease with all aspects of the program, will usually be the determining factor in your success or failure – it is that important! This is a subscription software program you pay a monthly fee for. It's just a cost of doing business. (A deductible cost of doing business.)
2) Contact the closest Adjusting Firm and sign up for their Introductory Adjuster Training Course (This is not a substitute for your Adjuster licensing course.) This will answer a lot of your procedural questions, and will usually address most of the issues you will encounter in the field. You will be taught all the basics, such as interpreting an insurance policy, determining damages and writing up claims with Xactimate. The experience of this training, along with the interactions with other beginners will dramatically ease your fears and concerns. And one of the best ways to get on a Firm's roster, is by actually taking their adjuster training course! Unfortunately these courses are not available year round. Most firms only offer them on a quarterly basis. If you can't attend a catastrophe firm's adjuster training, you may have to wait for a CAT 5 storm, at which time everyone with a  license gets deployed!
The need for adjusters is never higher than when catastrophe strikes. Insurance companies are desperate for licensed independent insurance adjusters. Even though most companies staff a contingent of their own salaried Cat Adjusters, they are unable to handle the massive volume of claims created by a major storm. When a big storm strikes, the requirements for getting hired as an independent adjuster drop from having a license to simply having a car. Thousands of new and inexperienced adjusters get their start during these events. Many times, major events create an all-out bidding war for licensed adjusters as companies compete to get people working for them instead of their competitors.
'Required' training or certification:
1. All Lines or P&C Adjuster license  / click… All Lines or Property & Casualty …
2. Xactimate Certification / click… Xactimate
3. Adjuster Training / click… Adjuster Firms
4. State Farm Certification / click… State Farm
Next step is to get all the equipment you will need to work a claim effectively. You will find a complete listing of everything you will need here — Adjuster Gear. When disaster strikes, and you get that first call, you need to be able to depart within a few hours to assure you arrive on location when scheduled. Some adjusting firms will have a company trainer deployed along with the adjusters to coordinate and assist in all the unexpected challenges that will be encountered at the disaster site. The trainer will instruct those on deployment about the different protocols of the insurance company they will be working for. In the evenings, you can usually meet with the trainer for assistance with the inevitable unforeseen situations you will face in filling out your Xactimate reports. If you are not fortunate enough to have this type of company representation on site, you will likely be making phone calls for guidance with the problem issues you have.  If you're normal, at some point in your first day, you will experience a full blown panic attack. So many things will be thrown at you all at once, you will make mistakes, and you will be overwhelmed. The natural tendency is to think you are the only one having problems, and that the other rookies are doing great. But history tells a different story! So don't worry, just do the best you can to make it happen. More than anything, they are looking for adjusters with a problem solving, make-it-happen demeanor. If you can roll with the challenges and not over react or lose your focus, you will be seen and judged favorably. If you can survive the first week, the odds are you will enjoy a long and successful career.
---
 If you are ready for a new career as an Insurance Claims Adjuster,
Click… 

GET STARTED!
---
Related Information:
CAT Adjuster